We went to Hershey, PA! OK, so it was actually Memorial Day weekend, and I'm only blogging about it, um, 2 months later!
Jenn Greene
organized a great meet-up at Dutch Wonderland in Lancaster, PA. We decided to make a weekend of it, and camped at the Elizabethtown/Hershey KOA. We all met up at Dutch Wonderland on Saturday, and then Hershey Chocolate World on Sunday! It was so great to see so many of our friends,
Kim and Preston
,
the Camenga's
,
the Greene's
,
the Hall's
,
the Yiakannis'
,
the Swartley's
,
the Weisser's
, and the Dressel's! I hope I'm not forgetting anyone, but it has been two months!
Dutch Wonderland is a great little amusement park for younger children. Trace was barely walking, only having his casts off for a couple weeks, but we still had a great time! We spent a lot of time with the Yiakannis', Taylor and Peyton are the same age and really hit it off!
Trace LOVED this horribly boring ride...can you see how focused on figuring out how to control the bucket he was?
What Taylor thought about the same ride (although Ben is happy in the background)...
Taylor and Peyton!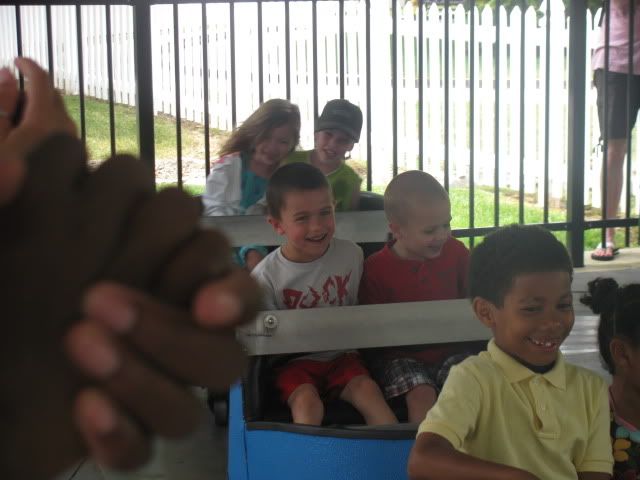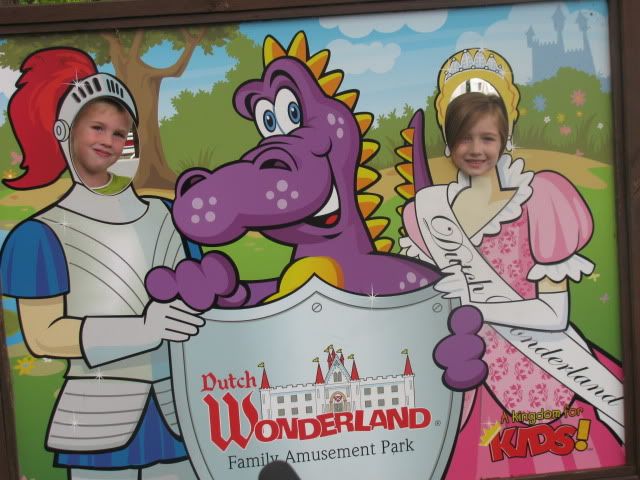 Attempts at group shots...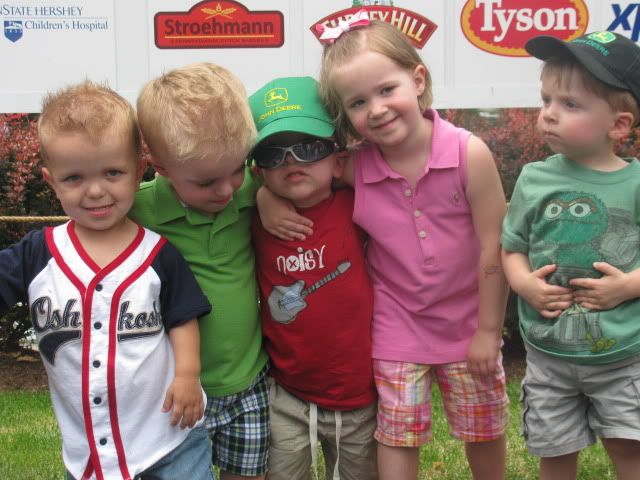 The Straight Leg Club...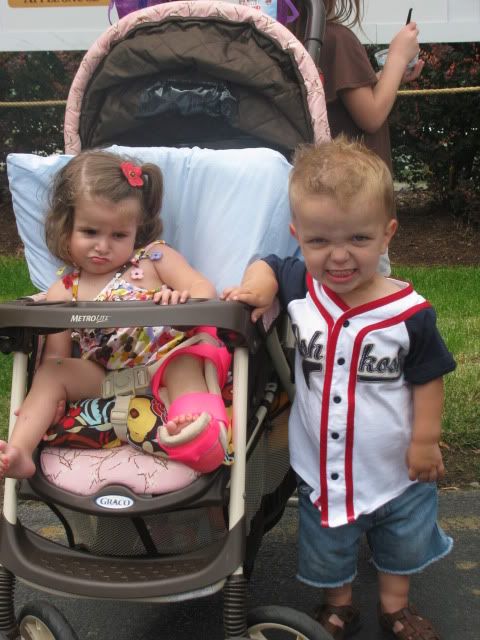 How sweet are Peyton and Jaxson? My kids only hug if they want something...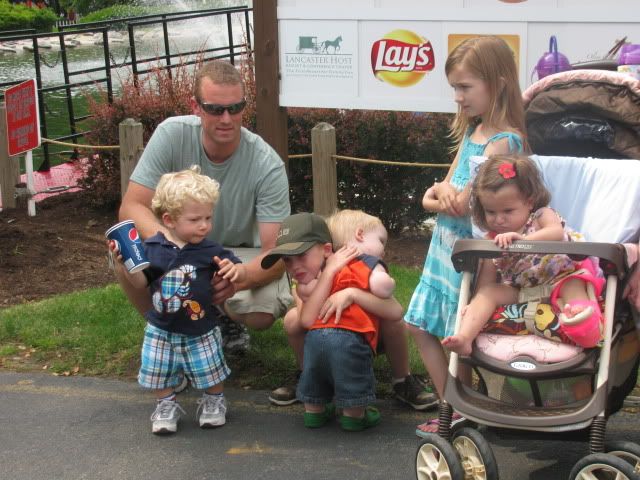 Trace was ultra-cooperative. At one point, he was even "snoring"...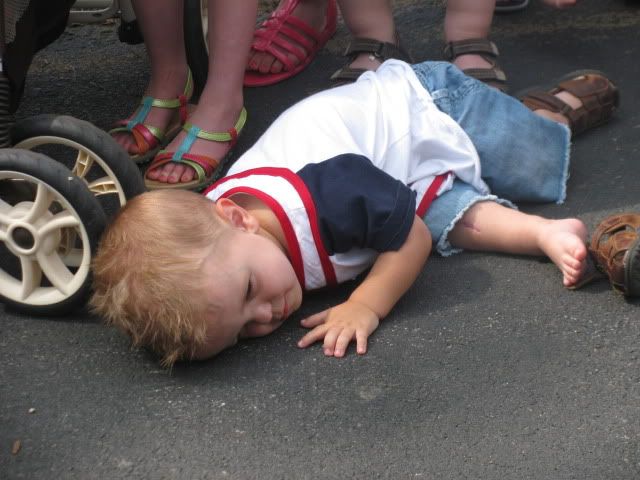 Girls who were totally over having their pictures taken...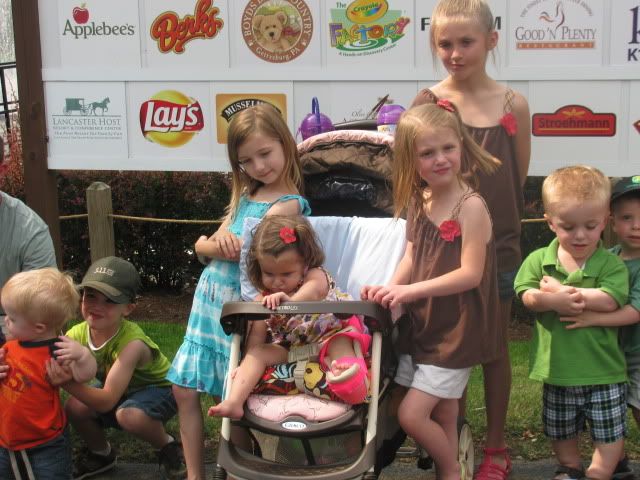 I have to post this, and hope that Cory forgets in the next month before we see him again...he LOVED this ride, seriously, he was FORCING Parker to ride it...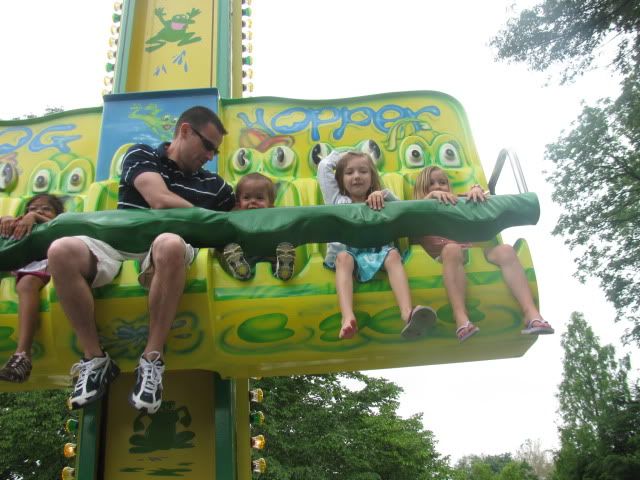 On Sunday, most of us met up at Hershey Chocolate World for the *free* tour! We got there first, and of course Trace had a backpack of cars. It was actually really nice to let the kids play a while so us parents could chat!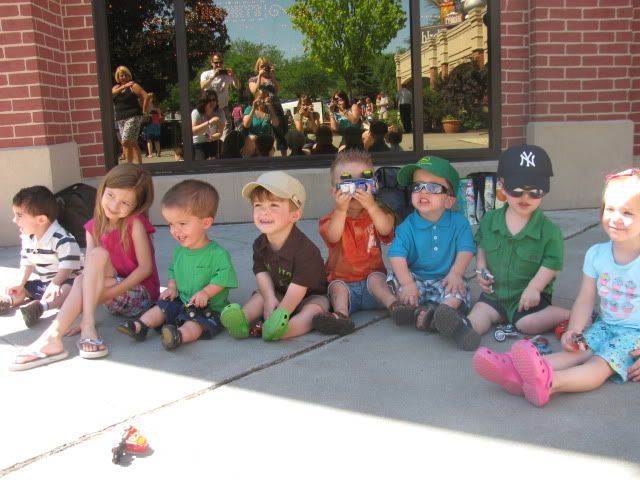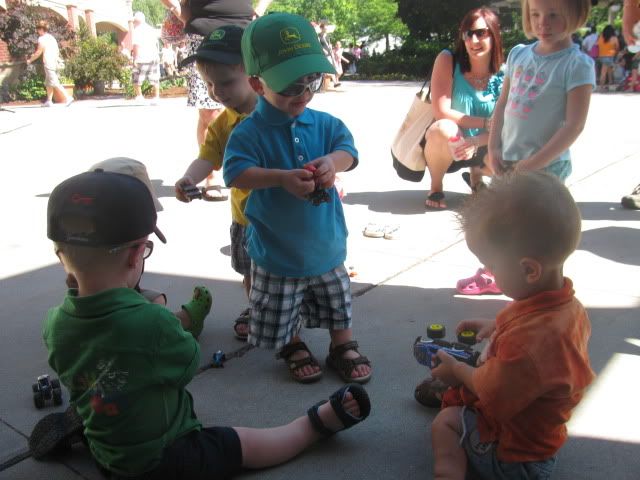 I guess Trace didn't want to share this truck, he went like 20 yards away by himself to play with it, lol!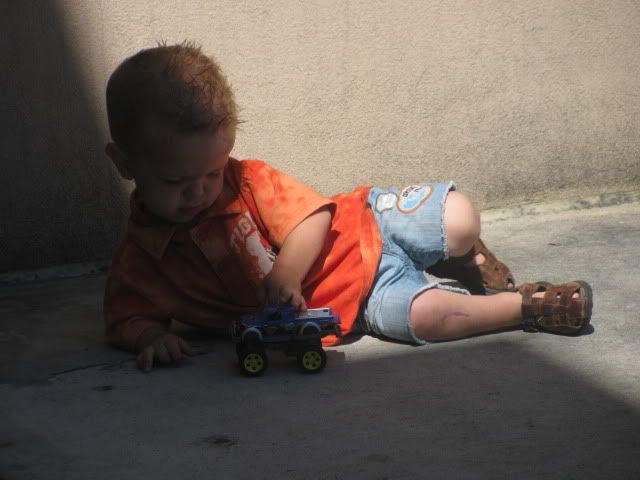 Hot mamas! (Seriously, it was like 90 outside, we were really hot)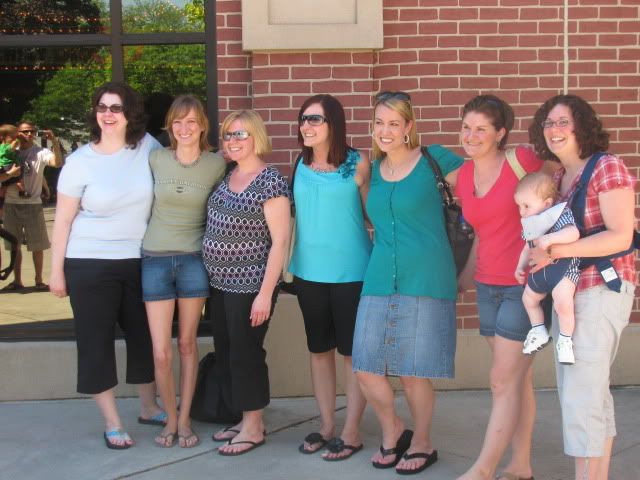 Sunday afternoon we returned to the campground and spent the day being lazy! They had a great pool and the kids had fun playing!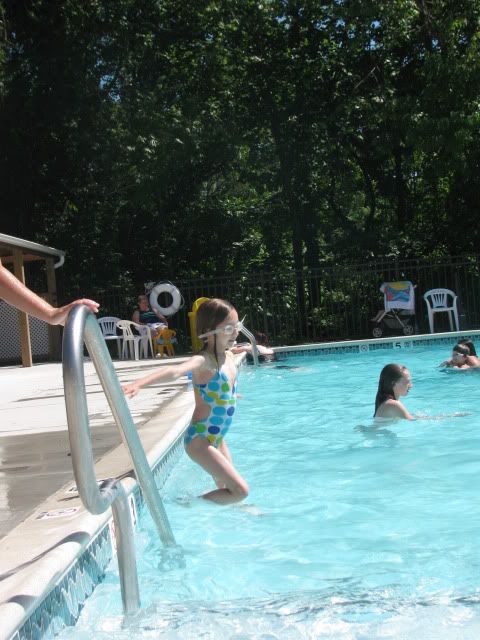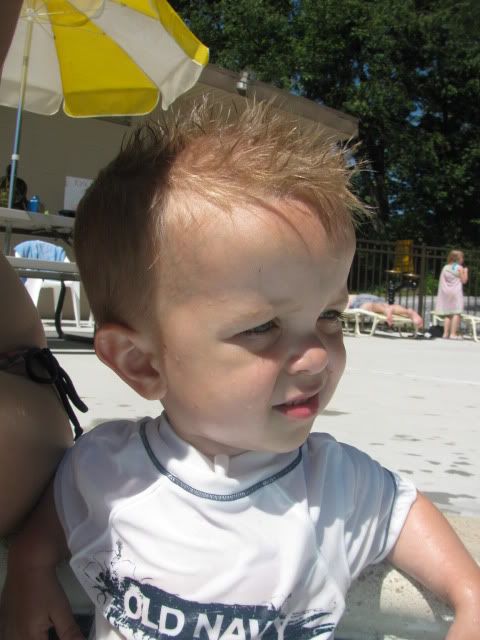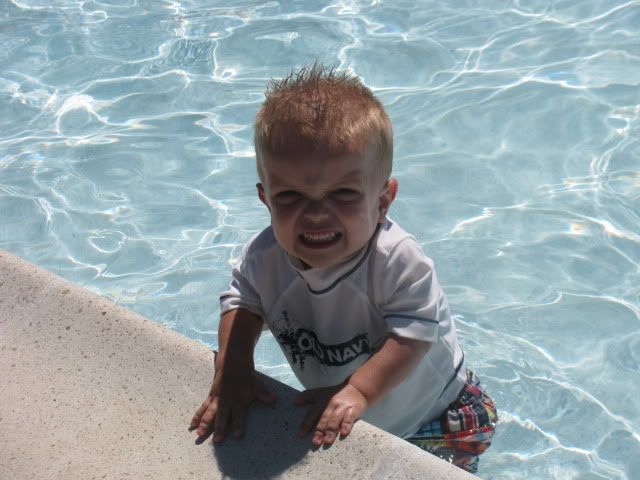 The KOA was great, and if you are up for camping, or even renting one of their "Kabins", I highly suggest it! Hayrides nightly, movie on the lawn, cool pool, a couple playgrounds!