Boutique, that is!
Taylor was really looking forward to her visit to the Biddibi Bobbidi Boutique at the Magic Kindom! Fairy Godmothers In Training transform little girls from ordinary into royalty! Taylor chose Ariel (with legs), and the Fairytale Princess hairstyle. The Boutique is located inside of Cinderella's Castle, in the heart of the Happiest Place on Earth. I think this is quite fitting, as, for a little girl, it is most definitely the happiest place!
Here is regular, everyday fabulous Taylor, before her transformation: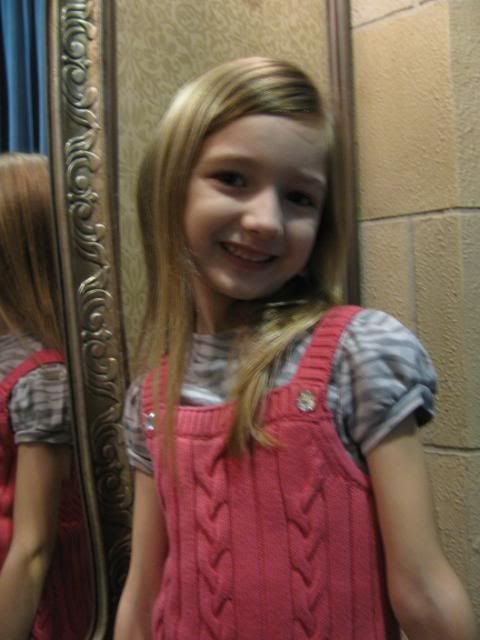 After choosing the Princess outfit and hairstyle, Taylor was whisked off to change into her gown! Her Fairy Godmother in Training then began on her hair and another began on her nails and makeup!
Here's a slideshow of the transformation:
Not to be left out, Trace got a "Cool Dude" hairstyle! Here is a slideshow of his process!
Here are our Cool Dude and Princess!